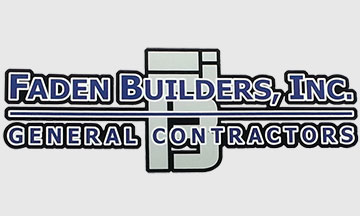 Todd Faden of Faden Builders Inc. is an exceptional small business owner.
Todd graduated from University of Central Florida with a degree in finance in 1996. Following his father's footsteps, he got tremendous experience working for a company that specialized in an extremely demanding genre of theme park construction. He established Faden Builders Inc. in 2000 and since then has been providing service with the highest level of quality workmanship and integrity. He runs 2 offices in Florida – one is primarily focused on offering construction service for the entertainment industry but Faden Builders does it all when it comes to construction including commercial and residential.
Here are some things we heard from Todd:
What are your strategic priorities for the company?
First and foremost, we are a service provider. So, the quality of work and the service our customers receive is top priority for me.
Also, all of the employees are like my family. We have a very low turnover rate. Most of the employees have been with me for more than 5 years. We are here to take care of each other and we want our customers to see that and feel that sense of unity.
What are some of the top challenges for your business?
Well, between the two offices and in an effort to serve our customers well, we work all shifts. We don't shut down. But there were several questions I couldn't answer about the business such as:
– Where exactly are my business vehicles at a specific time of the day?
– Has the driver reached the customer in a timely manner?
– How can I know when the vehicle is driven certain miles so I can do an oil change?
– How do I stay on top of preventive maintenance when a "check engine" light appears?
– Are the vehicles being driven properly? Etc.
And not having the answers to these types of questions was a big gap. Hence introduced Automile.
How did you approach introducing Automile to your employees/drivers?
I let everybody know what I was doing. I brought them back into the office and showed them all the information that I had.  I was completely transparent with them. I don't want to catch somebody doing wrong. That is not the goal. It is to help the business overall and get insights from the data to increase the safety and security of my drivers and vehicles. When I did show the reports to the drivers, their jaws were on the floor. They said – "OMG, you know the RPM on my vehicle?" and everybody was amazed at how cool it was.
Just recently somebody called me and shared that one of my vehicles was being driven rashly – which was actually not the case. I was able to pull up that vehicle and route and I knew exactly how fast the car was going. I could look at the graph and see that the driver went from 50 mph to 20 mph in no time. That information was never available before. I called the driver and he explained what had happened and the reason for his braking.
How is Automile working for you so far?
I know that our vehicles are  not being treated the way they need to be. Not every vehicle gets driven by the same driver and those are the ones that fall through the crack. Automile helps me keep a pulse on the vehicles and drivers. I have set notification alerts for speeding, oil change etc. that helps me stay on track. I have been able to increase cost savings and best of all, after the telematics has been introduced, I have had 100% driver retention rate.
I am very happy in terms of the relationship with Automile. I do appreciate everybody on the team. It is not like I am talking to somebody who is reading out to a manual. I am talking to somebody that knows the product. If there is ever a question, there is always a follow-up. I do appreciate that.
Any learnings you want to share with other businesses and your peers?
Treat employees well and create a culture of transparency. When your employees are happy, that will translate automatically to customers being happy.
About Automile
Automile is revolutionizing fleet management with it's innovative, cloud-based, mobile, and design-first experience.
Try Automile for free- https://automile.com/get-started