Elevation Solar is a solar energy company on a mission to provide innovative energy solutions that add value to homes and businesses. They have 75 employees and about 50% of the workforce are mobile.
We had the opportunity to talk to Rob Jones, Vice President of Strategic Initiatives at Elevation Solar.
Rob, what are your current key priorities?
I am focused on a lot of different projects from making sure we have all the materials for the installers to working on a calendar system to ensure we are focused on overall efficiency of the business to deliver quality service to our customers.
What are some ways Elevation Solar markets its business?
We take a multichannel approach. We do social media, Pay-Per-Click, and Word of Mouth marketing. We also have a referral program and if a customer refers a friend, they get rewarded. In addition, we have a sales team that also does the door-to-door selling.
What are some technology solutions that Elevation Solar is leveraging to create efficiencies and grow the business?  
Here are some that we use:
Salesforce – is our CRM and we rely heavily on it.
Calendar Anything – is an add-on application to Salesforce. Helps with scheduling and planning projects.
Tsheets – is our Time Tracking software and our employees log in their hours.
Automile – is what we use for managing our vehicles and drivers
Quickbooks – for accounting
DocuSign – for electronic signatures and approving documents
Dropbox — is our storage management that is integrated into Salesforce
Aurora – is our design solution to visually determine how we are going to place the solar system on a home
What are some typical challenges you all run into when managing your mobile workforce?
Well, prior to Automile, we really didn't have a way to know where the vehicles were parked. We had no way to tell if they were being used for personal use. We were running blind on whether the hours tracked in our time tracking software was correct or not.
I can quote a recent incident where we had trucks driving to Albuquerque, New Mexico and we had some tires on trucks that were quite old. Unfortunately, one of the tires blew out. With Automile, we were able to track down the exact location and sent another truck and the installers was able to continue on their way and we made arrangements to have the other truck towed.
These are the type of challenges we run into and didn't have a way to tackle it in the past in an easy and efficient way.
Do your employees know that you have a pulse on the whereabouts of your vehicles?
It is not a secret. We have been very transparent and told them that it is our vehicle and this is how we are going to manage it. I ask my employees – "If this was your vehicle, would you not want to keep an eye on it?" and they understand where we are coming from.
How else do you use Automile and what results have you seen?
I am on Automile right now as we speak and I love going to live view to see which vehicles are parked and which ones are moving. We are able to see when the installer gets to the property and are able to keep a check on the labor hours that are entered into the TSheets. We have seen some payroll savings because of this.
I really like the fact that we got to try the app first and the price was really good compared to other companies we researched. I first put it on my personal vehicle and realized how accurate it was and then immediately decided to roll it out to our business vehicles.
I use notification capabilities that alert me when a vehicle is driven over a certain speed limit. I also like that it alerts me when a battery needs to be changed. Of course, I can track mileage to help us with accurate tax deductions. I also use it for getting notified when an oil change is needed.
Any other top learning you have had and would like to pass along to other businesses?
The biggest thing we do with our customers is to treat them like how we would like to be treated. We really take the time to educate them on what are the benefits of the solar system installation including the tax advantages they get. Once they feel comfortable, then we get a permit and go through the approval process.
We also ensure that the customer is fully informed at every stage. Also, we have a welcome packet – the lead installers knock on the door and they give the Elevation Solar T-shirt to the new customer. This packet also includes information on being a referral. We make sure that trucks are stocked with the welcome packets. Employees feel empowered. It is a part of our culture and we are trying to instill them. We recently gave every employee some ownership of the company. That has been a big boost of moral. We are not perfect by any means but we know we are on the right track.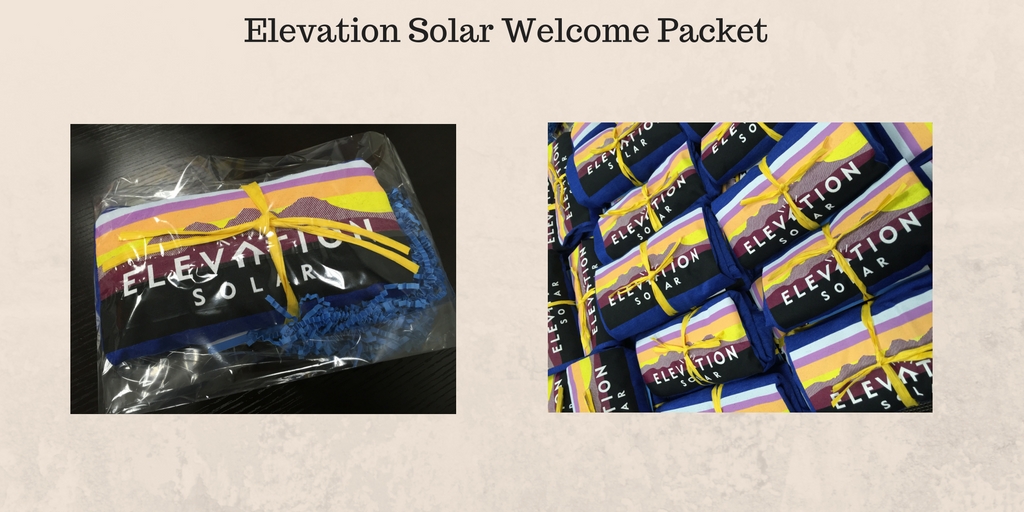 About Automile
Automile is revolutionizing fleet management with it's innovative, cloud-based, mobile, and design-first experience.
Try Automile for free- https://automile.com/get-started