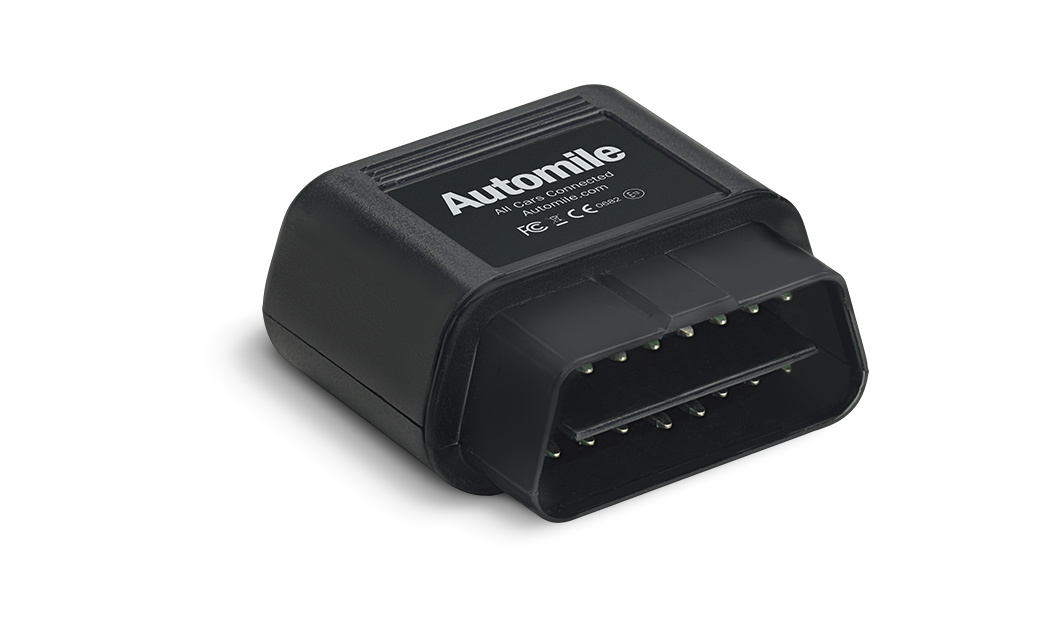 Did you know that if your company vehicles were sold after 1996, which they likely were, they contain a highly sophisticated On-Board Diagnostic (OBD) system capable of giving you more insights into your vehicle than you could ever imagine? And—like magic—you can use those insights to boost your productivity, support your vehicles' health, and improve your drivers' safety?
Before we dig into the cool things you can do with your data, let's take a look behind the scenes—through the OBD II portal, if you will—at how the magic happens and how it's used.
The Basics of OBD II
We can thank EPA Emissions Standards for inspiring the technology behind OBD systems, which monitor virtually every emission control component on today's vehicles. The "II" in OBD II stands for second-generation of OBD requirements originally adopted by the state of California by the way, representing the latest industry standard for all vehicles sold in the U.S.
As a driver, you experience OBD II in action when the "Check Engine Light" appears on your instrument panel, alerting you to a problem that may impact your vehicle's performance, fuel economy, or drivability. Your mechanic, on the other hand, can unlock a wealth of important information about the detected malfunction with a hand-held OBD II code reader or scanner that he or she plugs into the vehicle's diagnostic (OBD2) port socket.
Voila! That's the portal we're talking about!
Plug into the Magic of Fleet Telematics
While the portal gives your repair technician what they need to know to service your vehicle, YOU—as a business owner or fleet manager—can access data that's way more relevant to YOUR day-to-day work (assuming you're not moonlighting as an auto mechanic).
Fleet telematics solutions, like Automile's, tap into a vehicle's OBD system by way of a specially crafted OBD-II device that reads, monitors, and logs real-time technical data related to driver and vehicle events, like speeding, hard braking, and fuel efficiency. This will help you respond to real-time incidents, manage maintenance schedules, inform driver safety programs, etc.
But here's where the magic happens: as an IoT device leveraging cloud-based software, it wirelessly integrates messaging and expense management capabilities, GPS and motion-detection technology—and more—to deliver actionable insights, alerts, and reports to users via and their internet-connected computers and devices.
Here's a quick look at how Automile's OBD II device (The Automile Box) works:
As the smallest OBD II device on the market (measuring 1.57 x 1.57 x 0.78 in and weighing just 1.1 oz), the Automile Box takes 15 seconds to get up and running once you plug it into the OBD2 port socket. In most models, you will find this under the dashboard, on the driver's side, roughly level with the driver's knees.
Can't find your OBD port? Since each vehicle is unique to the manufacturer, the OBD port may be located in a non-standard location, like in the passenger's compartment or near the ashtray. If you still can't locate it, check out this handy guide.
As soon as the Automile Box is connected to a mobile network, Automile will automatically detect your Automile Box and begin processing your vehicle's data. From there, you'll have access to the following real-time and recorded data:
Trip details (start/stop addresses, distance, and duration)
Vehicle events (speed, idling, accidents)
Vehicle location
Fuel consumption
Lots more!
Read Automile Feature Showcase: Simple Notifications That Save Businesses And Lives for a closer look at the types of data collected and how it's shared.
For more on OBD II, check out The Myth that OBD-II Devices Void the Warranty.
About Automile
Automile is revolutionizing fleet management with it's innovative, cloud-based, mobile, and design-first experience.
Try Automile for free- https://automile.com/get-started