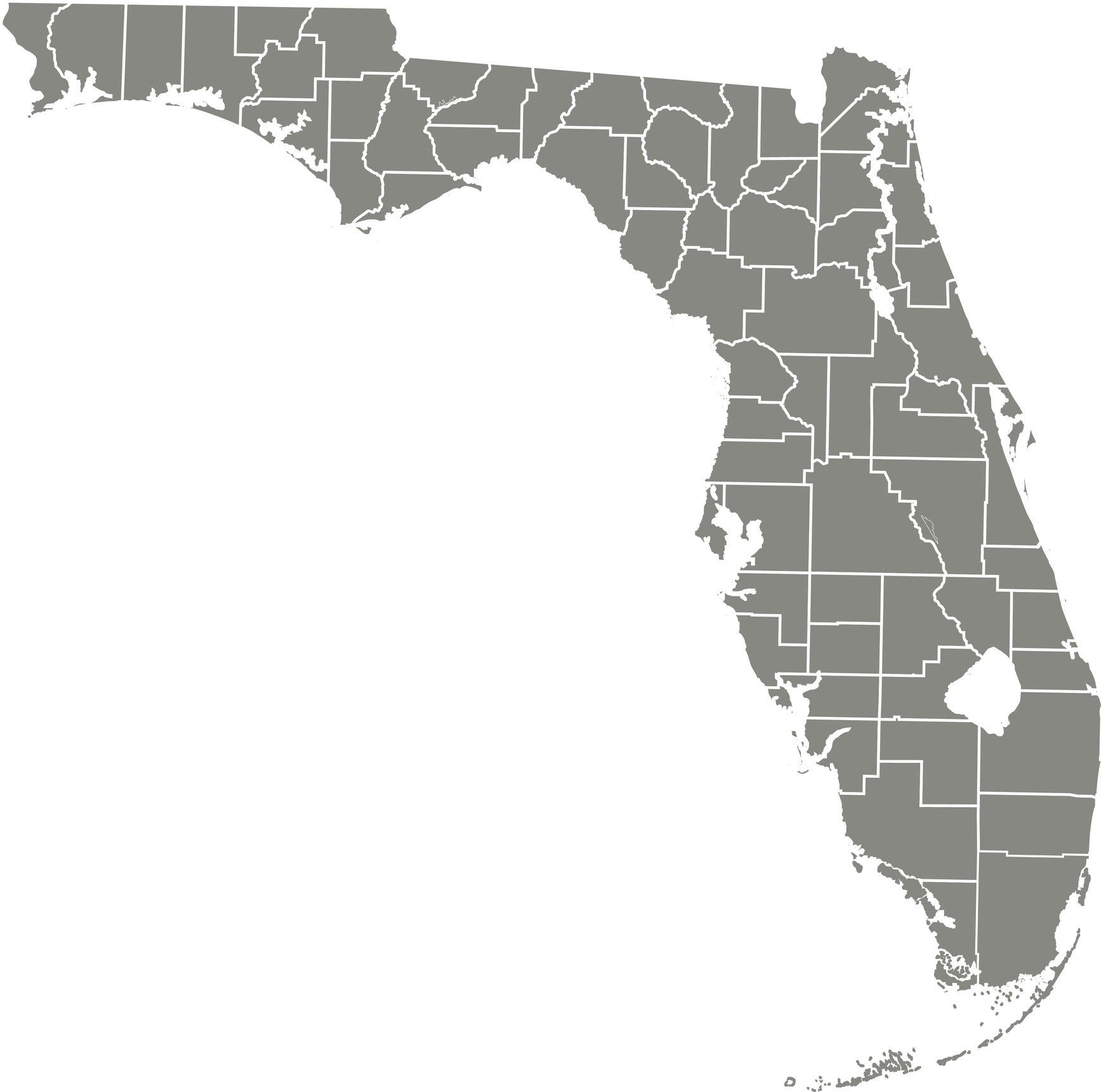 Good things happen in threes. Florida, the 3rd most populated US state, boasts the 3rd largest economy in the nation and the 3rd largest civilian labor force. Florida is simply a tremendous place to do business—and to run a field services business.
Let's take a trip to the Sunshine State to learn more.
Florida's Business Environment is Ideal for Field Services Businesses
While tourism garners much of the spotlight (from theme parks to beaches to cosmopolitan cities, there's something for everyone), Florida is an industrial-sized economic powerhouse. In fact, the state has the 16th largest economy in the world, and according to the Florida Department of Transportation, it moved a whopping 743 million tons of freight traffic in 2015.
Three of its top industries include:
This is a heck of a lot of business activity (and orange juice)—and Floridians are busy driving the economy and attracting even more business development within the state. Something all of these industries—manufacturing, construction, and agriculture—have in common is a need to move people and products to customers and job sites.
And even outside of these industries, the massive state houses a population of just under 20 million who need services—and yes, to the delight of field services businesses, the commercial fleets to deliver them.
Challenges Faced by Floridian Field Services Businesses
What high-growth market lacks its share of challenges? Here are some common Florida roadblocks:
Fast Facts on Florida Highways 
The Florida Chamber of Commerce estimates that by 2030, six million more people will call Florida home, making it critical that lawmakers get "infrastructure policies right." Their initiatives include protecting Florida's transportation trust fund so major economic development investments in infrastructure connectivity can continue. Consider these facts:
That's a lot of road for field services business to cover!
Top Technology Solutions for Field Services Businesses 
Today's fleet management technology has opened up a world of opportunities for business owners and fleet managers to maximize their vehicle-related resources. In Florida, field services businesses have growth on their agendas, and they're leveraging fleet telematics solutions to help them cut costs, engage workers and boost productivity, and provide a high level of customer service.
With driver safety of utmost importance, vehicle telematics tools like geo-fencing and real-time alerts give decision-makers information about their vehicles' locations and driver behaviors so they can focus on boosting safety education and tracking success metrics.
And data-driven insights are only becoming more valuable to the customer experience. Take Todd Faden of Faden Builders, Inc., for example. With two offices in Florida, his company offers construction services for the entertainment industry, primarily, but also commercial and residential clients. He uses Automile to stay "on top" of his vehicles and drivers so he can be sure he's meeting his customers' needs in a timely and competitive manner.
Florida Field Services Resources
You want your field service business to succeed—and so do these organizations:
And don't miss these Automile resources that Florida businesses would love:
5 Must-Haves to Attract and Retain Your Workforce-on-Wheels
3 Tips to Strengthen Your Fleet Management Strategy
5 Popular Apps For Business Owners In The Construction Industry
5 Important Tips for Field Services Businesses to Grow Your Client Base
Should Fleet Safety Be One of Your Top Business Priorities?
IRS 2017 New Mileage Rate Is Out – Ask Your Tax Expert about Mileage Deductions
About Automile
Automile is revolutionizing fleet management with it's innovative, cloud-based, mobile, and design-first experience.
Try Automile for free- https://automile.com/get-started