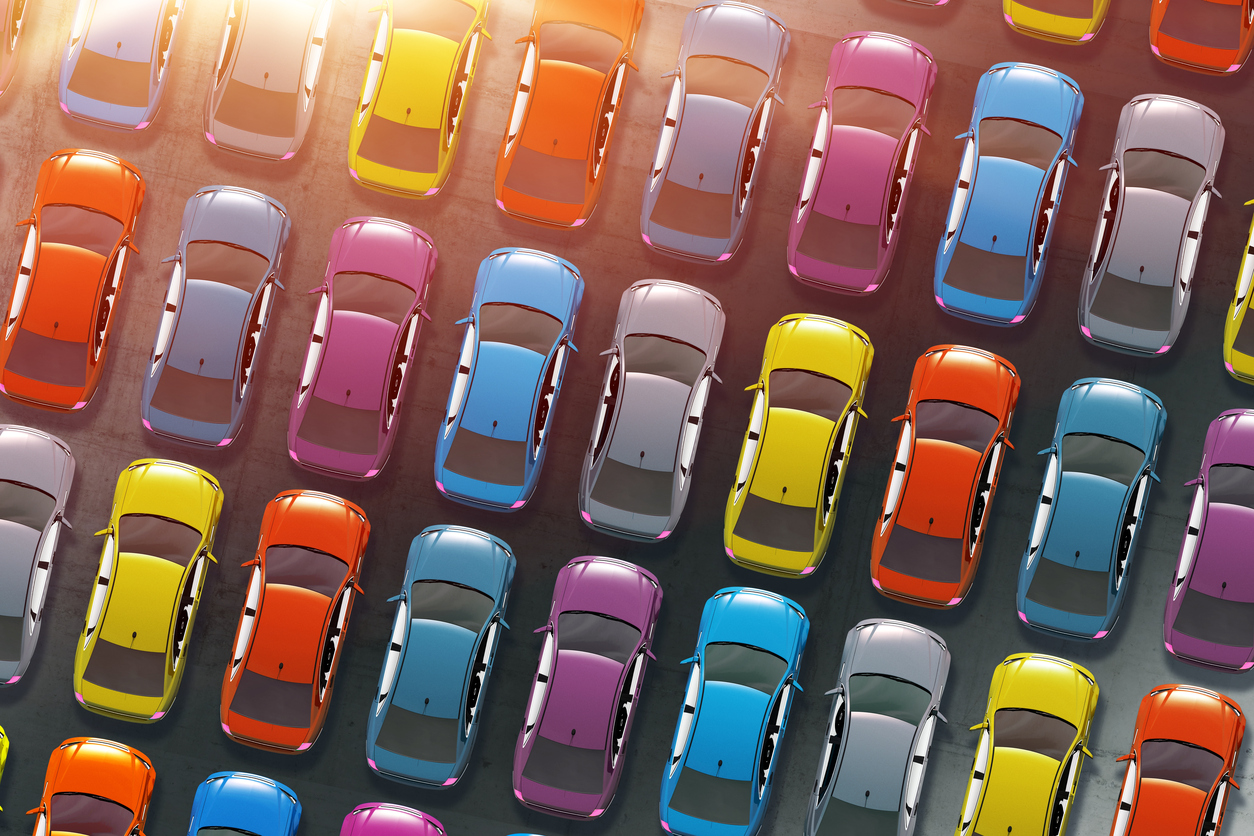 You can stay on top of what's hot and what's happening in the world of fleet management in just minutes a day. We have pulled together some great fleet management resources. Visit an industry news website. Got a few days? Participate in an industry conference. And while you're here, check out the various resources Automile has to offer.
The idea is to grasp the best practices so you can stay ahead of their competition and grow. Here's some great places to start:
Fleet management publications 
Click around these websites for the latest and greatest industry news and advice from the pros:
Automotive Fleet – The car and truck fleet and leasing management magazine's website, for fleets of 25 and more vehicles.
Commercial Carrier Journal – Provides resources for professionals in the freight transport business.
Fleet Equipment – Covers industry trends, focusing on the issues that help fleets run the most cost-effective operations.
Fleet Management – Produces an independent monthly report that's researched and written for professional vehicle fleet managers operating in the United States and Canada.
Fleet Owner – For executives and managers of commercial trucking fleets that operate five or more vehicles.
Government Fleet – For fleet professionals in the public sector.
Heavy Duty Trucking – The commercial truck industry's most in-depth source for online news and information.
Truck Fleet Management – Resource for fleet managers with overwork trucks and other medium-duty vehicles.
Utility Fleet Professional – For fleet management professionals in the utilities' sector.
WorkTruck – Serves the needs of light and medium-duty truck, van, and SUV fleet managers.
Industry Associations
Are you a member of any of these? It's just a sampling of the professional associations:
ACCA – The Indoor Environment and Energy Efficiency Association
American Moving & Storage Association
Automotive Fleet & Leasing Association
Construction Financial Management Association
Intermodal Association of North America
Municipal Fleet Managers Association
National Association of Landscape Professionals
National Roofing Contractors of America
Fleet management conferences for 2017
If you were considering attending an industry event or two, here's a list you can choose from:
When: January 31 – February 2, 2017
Where: Walter E. Washington Convention Center in Washington D.C
What: Offers over 40 training sessions along with hands-on computer labs as well as full access to the Washington AutoShow exhibit hall and FedFleet specific vendors.
ATA TMC Annual Meeting & Transportation Technology Exhibition
When: February 27- March 2, 2017
Where: Music City Center, Nashville, TN
What: The trade association's gathering of conferences and councils.
When: March 23 – 25, 2017
Where: Louisville, KY
What: The world's largest annual heavy-duty trucking industry event.
Vehicle Maintenance Management Conference
When: March 28-30, 2017
Where: Seattle, Washington
What: The premier West Coast educational conference for the vehicle maintenance industry.
When: April 25-28, 2017
Where: Tampa, FL
What: The association's gathering of fleet managers providing networking, education, and an exhibition.
When: May 1-4, 2017
Where: Long Beach, CA
What: The largest clean fleet event featuring all alternative fuels and weight classes, where fleet managers can learn how to reduce costs and emissions.
Electric Utility Fleet Managers Conference
When: June 4-7, 2017
Where: Williamsburg Lodge and Conference Center, Williamsburg, VA
What: An educational conference for fleet managers from electric utilities companies, electric cooperatives, and electrical contractors.
When: June 6 – 8, 2017
Where: Miami Marriott Biscayne Bay, Miami, FL
What: Opportunity for professionals from multi-national commercial fleets to participate in training, networking and education.
Government Fleet Expo & Conference
When: June 12-15, 2017
Where: Henry B. Gonzalez Convention Center, San Antonio, TX
What: Public fleet professionals can get public fleet-specific training and access to the latest vehicles and technology in the exhibit hall.
When: July 24-26, 2017
Where: Schaumburg, IL
What: An event educating fleet managers on driver safety and best practices.
International Construction and Utility Equipment Exposition
When: October 3 – 5, 2017
Where: Kentucky Exposition Center, Louisville, KY
What: An event for utility professionals and construction contractors to learn about the latest technologies and trends in the industry.
When: September 11-13, 2017
Where: Utah Valley Convention Center, Provo, UT
What: A fleet education event for all fleet personnel, suppliers, and all types of fleets.
Fleet Management and Technology Resources
Visit Automile's blog for the most up-to-date insights into fleet management best practices. Explore topics like these:
Faceoff: Company Fleet vs. Employee Reimbursement Program
6 (Quick) Time Management Tips For Small Businesses
Cutting Insurance Costs With Fleet Telematics
Social Media Marketing Tips For Field Service Businesses
Simple Tips For Going Green In The Office And On The Road
3 Ways To Get In Front Of Distracted Driving
Technology's Role In Increasing Customer Satisfaction
About Automile
Automile is revolutionizing fleet management with its innovative, cloud-based, mobile, and design-first experience.
Try Automile for free- https://automile.com/get-started