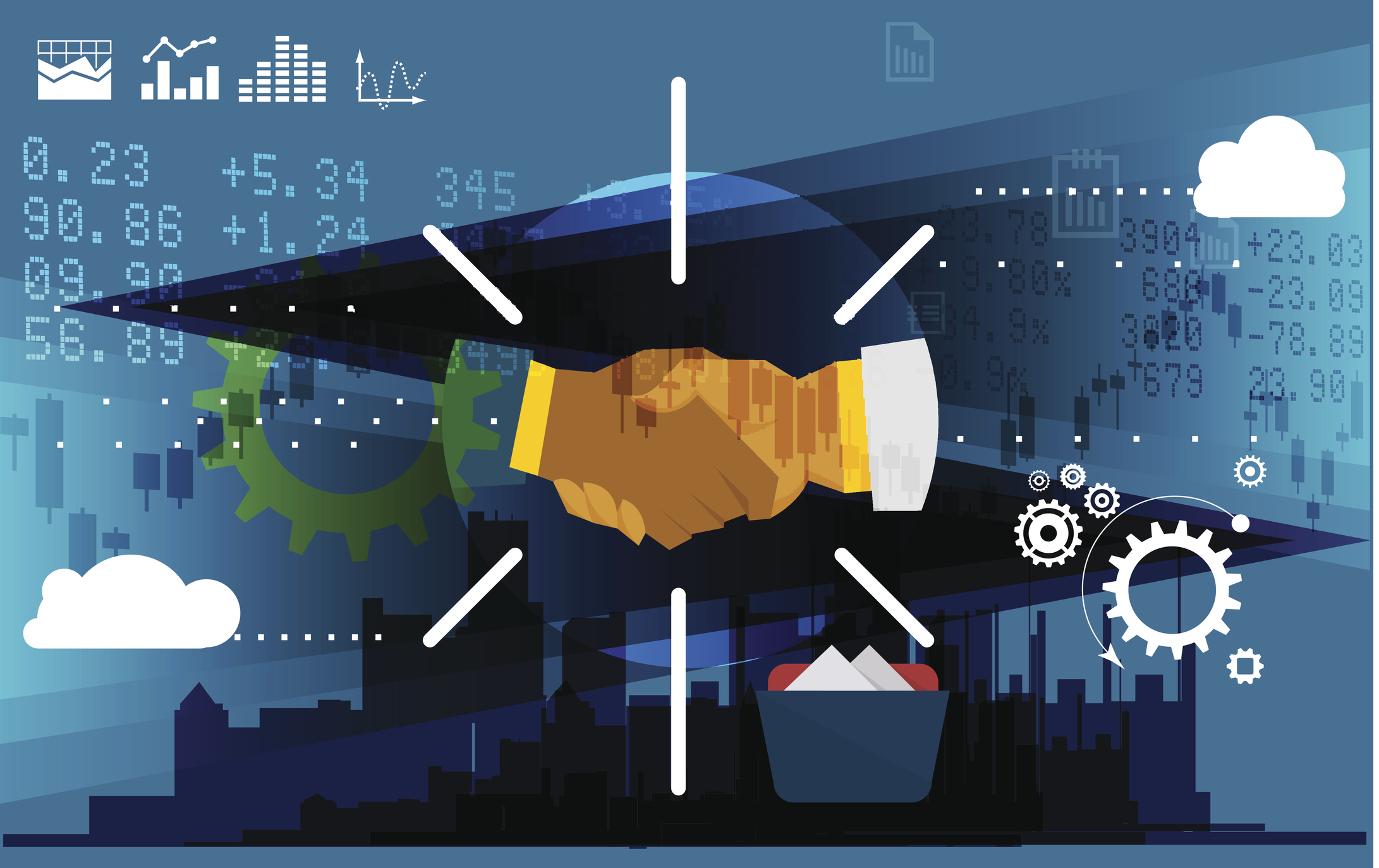 What has the potential to impact everyone and everything, from the individual to the Fortune 100 Company? What's transforming the way we interact with and learn from the items, objects, and tools we use in our daily lives and business operations? Why, it's the Internet of Things (IoT), of course, an emerging technology sector generating some major enterprise investment activity.
IoT Market is Huge
The IoT market is huge—and getting bigger. Forbes rounded up these stats:
From an M&A standpoint, it's clear to see why the IoT market is seeing so much momentum. The IoT is changing the way people and business interact with, well, nearly everything. There's nothing but growth forecasted in every sector that's involved in developing, manufacturing, supporting, and using the technology and its platforms—and new applications for the IoT are still being imagined, and likely will be for years to come.
It's rather inspiring, isn't it? Read 5 Things SMB Leaders Need To Know about the IoT to learn more about the power of connected things.
Enterprises Target Tech Innovators
In examining IoT investments, TechTarget.com notes that "Investors threw huge piles of cash at…companies developing innovative technologies centered on devices, connectivity, applications and analytics," and that "these companies target a wide range of use cases, including energy, manufacturing, commercial buildings and connected products."
IoT is a wide, wide world, and enterprises want "in." IoT technologies hold the potential to help businesses expand into new markets and develop new products—and there's simply no end to the possibilities. Let's take a look at some of the biggest IoT acquisitions making headlines in recent months and you'll see what we mean:
IoT Telecomm – Japanese telecom company SoftBank purchased UK-based chip maker ARM Holdings as a natural progression of its approach to serving today (and tomorrow's) customers.
IoT Telecomm – Qualcomm followed through in its bid for chipmaker NXP Semiconductors to bring its mobile technology to new, ever-more-connected customers.
IoT Connected Home – Comcast acquired developer of technology and platforms for connected home security devices, IControl Networks, to boost its home automation offerings.
IoT Healthcare – Nokia purchased digital health company Withings to boost its offerings of connected health products and services.
IoT Smart Cities – Verizon purchased Sensity Systems, a LED lighting company, intending to integrate its technology into its ThingSpace IoT platform.
IoT Platform – Cisco acquired Jasper Technologies to be its IoT cloud business unit.
IoT Automotive – Verizon acquired both fleet management software firm, Fleetmatics, and Telogis, a developer of telematics and fleet logistics systems that are used by major automakers, in an effort to support a growing base of customers seeking mobile workforce management solutions.
For more on IoT investments, you might enjoy CBInsight's assessment of the most active investors in IoT
Automile: Speeding Along the IoT Superhighway
As a leading fleet logistics and management company in the automotive IoT space, Automile is no stranger to investment circles. Automile has raised a total of $12.85 million including the most recent $7.5 million in funding. Read all about it in TechCrunch.
Don't miss this interview with Automile's founder, Jens Nylander and be sure to dive into Riding the Learning Curve of IoT and fleet telematics for additional insights.
About Automile
Automile is revolutionizing fleet management with it's innovative, cloud-based, mobile, and design-first experience.
Try Automile for free- https://automile.com/get-started