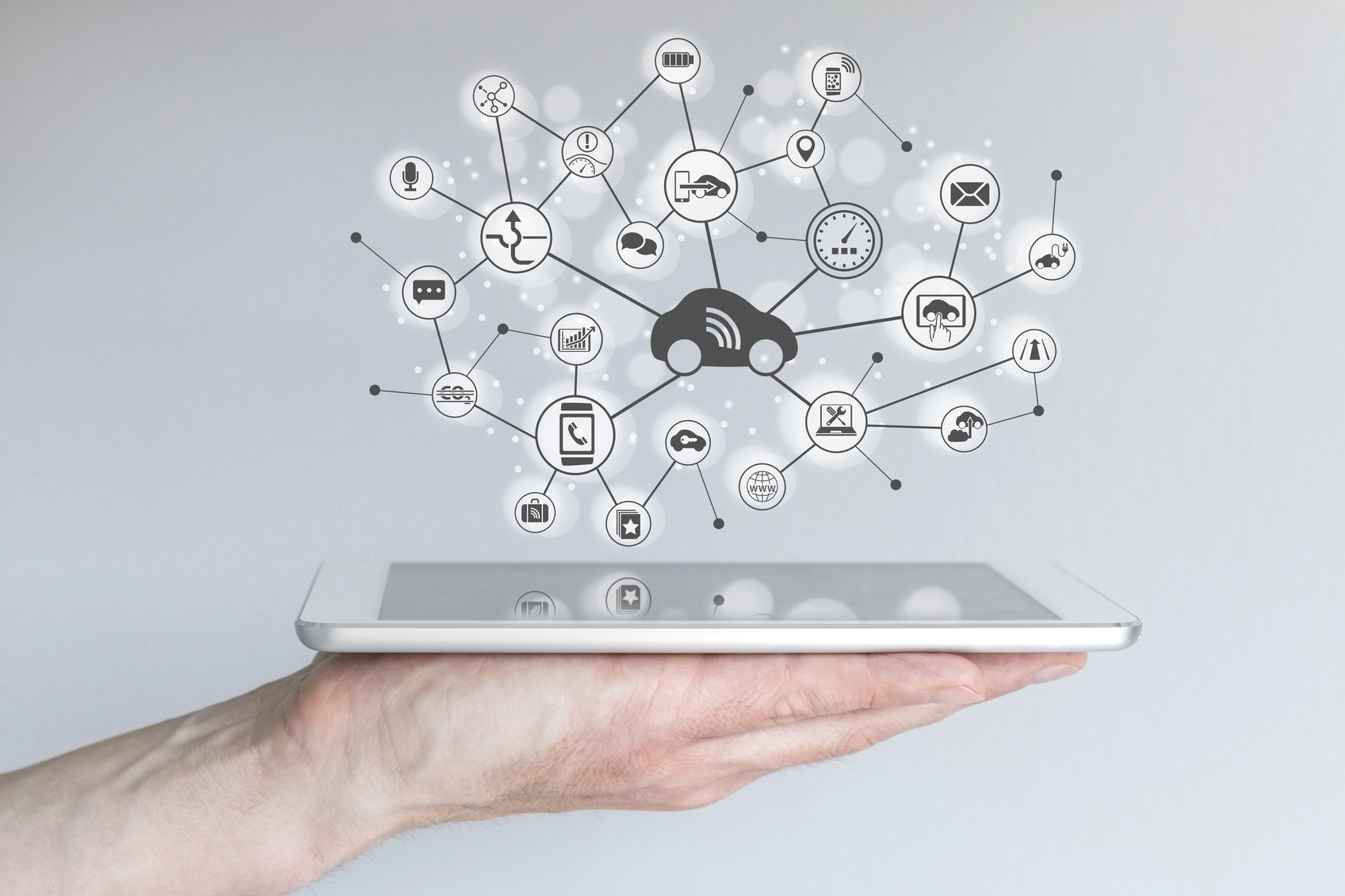 The automotive industry is characterized by constant change. Vehicle manufactures must keep up with changing safety regulations, ensure their vehicles meet evolving environmental standards and continuously improve their models and features to meet customer demand and stay ahead of the competition. With the ongoing emergence of the Internet of Things (IoT), automakers have another factor to address – the growing demand and expectation for connected technology.
Stay Connected
Whether for consumers or businesses, connected cars are the way of the future –  the market for connected car technology is expected to reach $53 billion by 2018. While those already adopting the technology are ahead of the curve, a world in which all vehicles are constantly connected will soon become the norm. And everyone, from automakers and fleet managers to drivers, needs to be ready for it.
Drive Efficiency
The integration of technology and vehicle has already happened – vehicles are now much more than just a way to transport people or goods from one place to another – there is a lot that happens on the journey from Point A to Point B that can impact the company's overall operations. Maybe drivers are idling too much, translating into wasted fuel, or driving recklessly and putting their safety at risk? Or maybe they repeatedly hit traffic in the same spots, driving the need for rerouting? In any case, these situations typically went unnoticed in the past – and if they were noticed, it would take weeks or months to do something about it. Having connected cars can bring any trouble area to the forefront and ensure it is addressed in real time.
Despite the benefits, there is one area of caution for fleet managers as they build out a connected car strategy. If automakers make their own brand of vehicles connected only to each other, it might not work for businesses that have a variety of brands in their fleets – which is more than common.
Notice Opportunity
If the technology to interconnect among various types and brands of cars won't come from the manufacturers themselves, fleet managers must take things into their own hands or risk missing out on the benefits of the age of IoT. This challenge drives the need for a common platform that enables fleet managers to manage, track, connect and communicate with all vehicles in their fleets, regardless of the differences in manufacturing brands. Being able to get complete visibility into all driver activities and vehicle performance is crucial to maintaining a high-performing fleet, and this is only possible with the right technology able to connect all vehicles across the entire fleet.
Enhanced connectivity around a fleet's vehicles simply provides an unprecedented level of insight that can be used to continually improve the fleet's operations. And those that embrace connectivity and adopt the platforms that can facilitate how they leverage their vehicles will have a significant advantage over the competition. With vehicles will only becoming more connected in the years to come, the time to embrace IoT in your day-to-day fleet operations is now.
About Automile
Automile is revolutionizing fleet management with it's innovative, cloud-based, mobile, and design-first experience.
Try Automile for free- https://automile.com/get-started