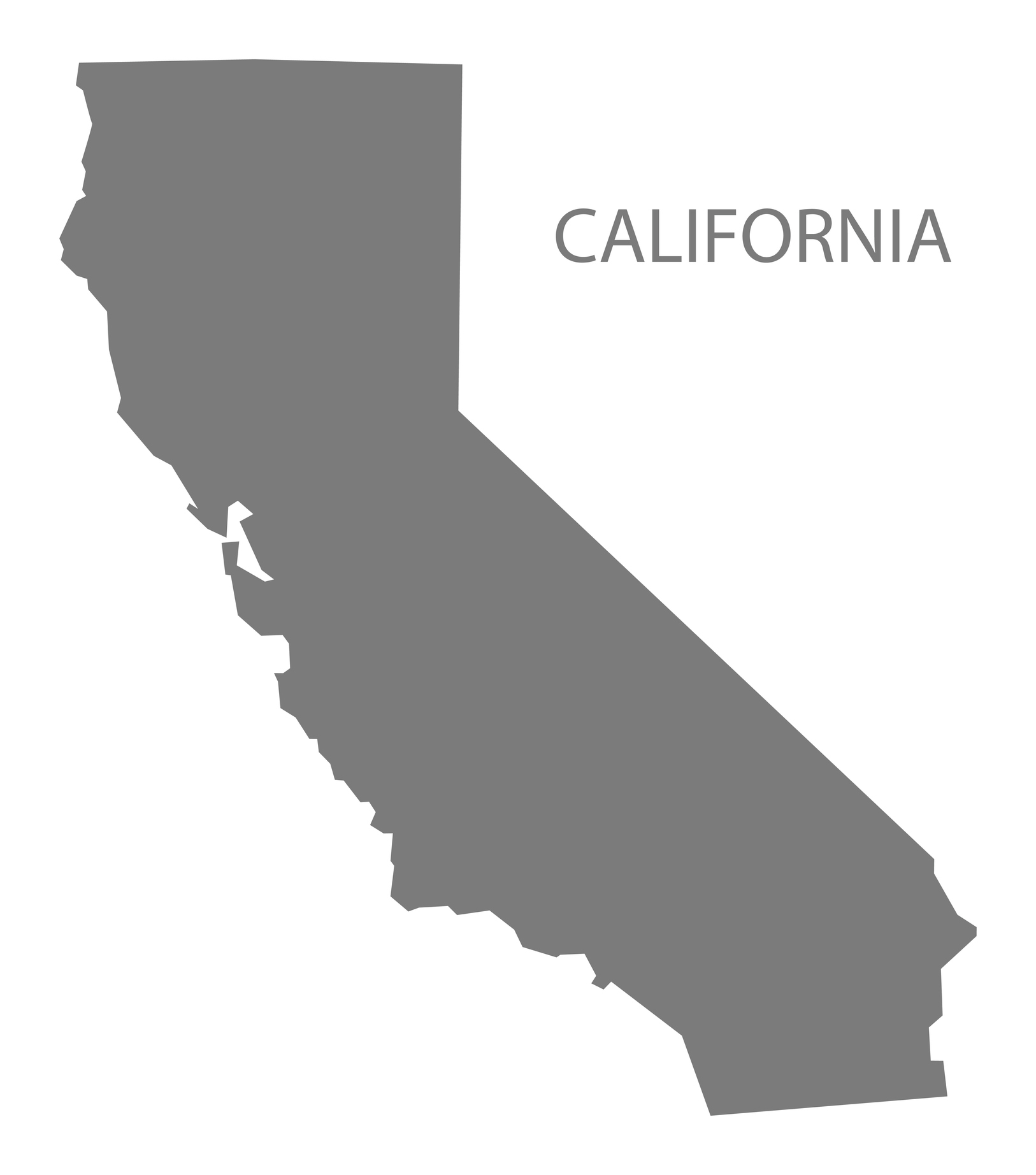 Eureka! 3.7 million small businesses have found no shortage of opportunities in the state of California. Even Automile has its US headquarters in the bay area's Palo Alto. So let's find out why field services businesses consider the Golden State the perfect place to call home sweet home.
The California Business Environment is Golden for Field Services Businesses
According to SBA.gov, those 3.7 small businesses employ almost half (49.6%) of the state's private workforce. And they're most certainly contributing to the state's economy—the largest in the country, with GDP reaching over $2.4 trillion in 2015 (Assembly Committee on Jobs, Economic Development, and the Economy).
While the state's largest private industry sectors are finance, insurance, real estate, rental, and leasing, a large portion of California's field services businesses are likely to be found in:
Manufacturing – California ranks first in the nation in nearly every category of general manufacturing (A1Source.com). Its computer and electronics products manufacturing industry, in fact, contributes $74.7 billion to GDP (247wallst.com). But this wasn't news to us.
Energy – Not only is California among the nation's leading crude oil producers, accounting for about 6% of total U.S. production in 2015 and ranking third in petroleum refining capacity, it also leads the nation in electricity generation from solar, geothermal, and biomass resources. The state is also a leading producer of electricity from conventional hydroelectric power and from wind (EIA.gov).
Agriculture – Producing almost all of the country's almonds, apricots, dates, figs, kiwifruit, nectarines, olives, pistachios, prunes and walnuts (among dozens of other crops), California is number 1 in the U.S. with an equivalent GDP from agriculture, forestry and hunting totaling more than $37.7 billion (Bloomberg.com).
Fast Facts on California Highways 
Manufacturing, energy, and agriculture companies—among those providing various field services to nearly 40 million Californians—employ commercial fleets that traverse the many miles of highways and byways. Consider these facts:
More motor vehicles are registered in California than in any other state, and commute times in California are among the longest in the country (EIA.gov)
California's extensive law prohibiting the use of cellphones has now gone farther than most other states by barring drivers from even holding mobile devices (New York Times)
The transportation sector remains the largest source of greenhouse gas emissions in California, accounting for 36% of the emissions inventory (arb.ca.gov) and the state has goals to get GHG emissions back to to 1990 levels by 2020, to 40% of 1990 levels by 2030, and to 80% of 1990 levels by 2050 (EIA.gov)
How Fleet Telematics Solutions Help California Field Services Businesses 
They're operating in a tech-savvy state, after all. California's business owners and fleet managers rely on fleet telematics solutions to help them:
Maintain environmental compliance. Fleet telematics give decision makers actionable information about vehicle and driver events (e.g. vehicle speed, idling, revving, hard breaking, and more) that helps them them manage maintenance schedules and driver behavior—and make an impact on CO2 emissions. Uncover some of the secrets in Is Your Fleet of Vehicles Idling? Don't Leave Money on the Table.
Cut costs. When companies have a lot of roads to travel—even if their drivers are serving a local community—having the right tools in place to track miles and manage expenses will cut down on the time and money associated with administering a fleet. Find out how to Say Goodbye to Paper Mileage Logs and Maximize Your Business's Mileage Tax Deductions in 3 Steps.
Maximize customer service opportunities. Before partnering with Automile, San Diego-based solar energy company, Jamar Power Systems, was challenged with not knowing where company vehicles were at any particular point in time and whether or not they were available to take on new jobs. According to VP Desmon Edwards, the company has had "a 66% cost savings merely by switching to Automile. But the true savings," he adds, "are way more" in terms of money, time and resources. Read more in their Small Business Owner Spotlight
California Field Services Resources
These organizations want your field service business to succeed as much as you do:
America's SBCD provides new and existing businesses in California with consulting and development services. Visit America's SBCD for a California overview and see a list of network service areas.
Coolcalifornia.org's Small Business Toolkit provides resources to help business owners achieve greenhouse gas reductions.
GO-Biz is where the California Governor's Office of Business and Economic Development offers a range of services to business owners including: attraction, retention and expansion services, site selection, permit assistance, regulation guidance, small business assistance, international trade development, assistance with state government, and more.
And Californians, don't miss these Automile content:
The Connected Car: Time to Embrace IoT in Your Fleet Management
3 Ways To Get In Front Of Distracted Driving
Should Fleet Safety Be One of Your Top Business Priorities?
3 Tips to Strengthen Your Fleet Management Strategy
5 Important Tips for Field Services Businesses to Grow Your Client Base
About Automile
Automile is revolutionizing fleet management with it's innovative, cloud-based, mobile, and design-first experience.
Try Automile for free- https://automile.com/get-started