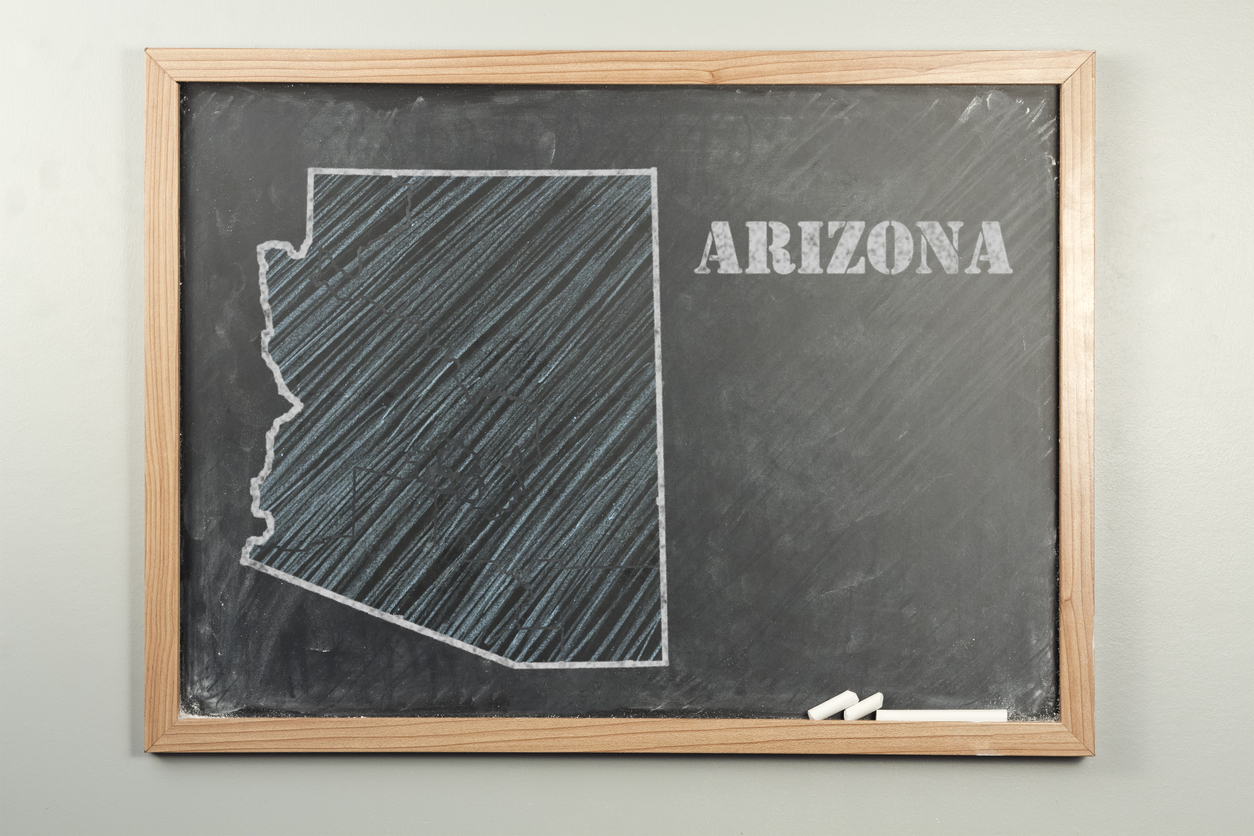 From the cites, through the deserts, up the mountains and back down again, Arizona offers a dynamic landscape to its nearly 7 million inhabitants and over 500,000 small businesses. Put on your sunglasses and join us as we visit the sunny state of Arizona.
Arizona is no "Ghost Town" For Small Businesses
Business News Daily surveyed some of Arizona's small business owners about their challenges and opportunities in the state, and overall, "Arizona's entrepreneurs are largely excited about the state's future prospects." That's due to healthy economic growth, manageable taxes, and a growing labor market.
On that front, AZEconomy.org reports that Arizona added 64,400 net new jobs in the second quarter of 2016, translating into 2.5% growth, which far outpaced the national average of 1.8%. Here are three of the primary industries in Arizona:
Ambulatory (Outpatient) Health Care – the largest industry in Arizona contributes $11.8 billion to the GDP and employs 142,324 of the 2.2 million private employees (6.6%) in the state. (247WallSt.com)
Aerospace and Defense – the state is home to more than 1,200 companies in this sector. Total exports rose by more than 21.8% from 2011 to 2014, reaching a $3.47 billion total, primarily due to a near $400 million increase in aircraft, engines and parts exports. (AZCommerce.com)
Construction – industry jobs were up by 7.0% during the past four quarters, reflecting rebounding residential construction activity (AZEconomy.org). The state's 2.1% construction employment growth rate month-over-month in September ranks first nationally. (Associated General Contractors of America)
SBA data suggests that Arizona field service SMBs are likely to be found in:
Professional, Scientific, and Technical Services
Health Care and Social Assistance
Construction
Fast Facts on Arizona Highways 
The businesses providing various field services to the folks in Arizona employ commercial fleets that travel the state's highways and byways. Consider these facts from National Transportation Research Group:
75% of the $165 billion worth of commodities delivered annually from sites in Arizona is transported by trucks on the state's highways.
7% of Arizona's roads are in poor condition and 12% of Arizona's bridges are rated as structurally deficient or functionally obsolete.
Arizona's traffic fatality rate of 1.37 fatalities per 100 million vehicle miles of travel is higher than the national average of 1.13.
Vehicle travel on Arizona's highways increased by 70% from 1990 to 2012.
How Fleet Telematics Solutions Help Arizona Field Services Businesses 
Arizona field services business owners and fleet managers are plugging into fleet telematics solutions to help them:
Support Employee Safety and Retention Efforts. Arizona has a strong construction industry, and companies need to attract and retain a steady stream of skilled workers. They also need to keep workers safe on the roads. Companies that put forth healthy employee value proposition based on safety and training can attract top workers who value quality. Fleet telematics can help companies tackle the two initiatives hand-in-hand.
Telematics tools help keep drivers safe (and happy) by enabling managers to track vehicles in real time and monitor driver behavior. Decision-makers are notified if a vehicle gets into an accident and a driver needs help. And they also have the data they need to course-correct if drivers consistently demonstrate excessive braking, speeding, or other driving events that impact safety. Workers tend to appreciate this "eye" on their safety and are eager to learn best practices for improving their performance and productivity—and take an active role in keeping their vehicles out of harm's way.
Simplify Administration. Based in Arizona, Evolution Solar provides innovative energy solutions to customer's homes and businesses. VP of Strategic Operations, Rob Jones, was challenged by not knowing where the company vehicles and employees were at any given time. Were they parked or en route to a customer location? Were the miles being tracked for jobs syncing up with the hours worked?
He partnered with Automile to get the insights he needed to manage scheduling, payroll, and customer service issues. The telematics solution enables him to view vehicles' location in real-time, track miles, and more—removing hassle and providing peace of mind. Get the full story in Small Business Owner Spotlight: Elevation Solar.
Arizona Field Services Resources
These organizations want to help your field service business succeed:
And don't miss this Automile resources:
5 Must-Haves to Attract and Retain Your Workforce-on-Wheels
Should Fleet Safety Be One of Your Top Business Priorities?
3 Ways To Get In Front Of Distracted Driving
3 Tips to Strengthen Your Fleet Management Strategy
5 Important Tips for Field Services Businesses to Grow Your Client Base
About Automile
Automile is revolutionizing fleet management with its innovative, cloud-based, mobile, and design-first experience.
Try Automile for free- https://automile.com/get-started