San Francisco, United States — Automile offers new ways to connect drivers and fleet managers to their vehicle data.
Today marks the launch of two new products in the Automile family – Starter and Enterprise. They join Automile Pro, the connected car solution preferred by thousands of companies to provide real-time tracking, accident alerts, remote vehicle diagnostics, and more for all fleet vehicles. Now we're making it possible for small, medium, and large companies to access their vehicle data.
Automile Starter is the ideal solution for small businesses looking to take control over their vehicle data and simplify the reporting process for business-related tax deductions. We've streamlined the mileage log; our system provides detailed trip statistics and automatically generates tax-compliant reports to maximize savings come tax time.
For large companies, we've launched Automile Enterprise, which uses smart tools for a streamlined fleet management process. Automile Enterprise makes it possible for companies to mitigate operational risk and prolong the life of their vehicles by identifying and reporting problematic driving (i.e. braking too hard, speeding, or keeping the car in idle for too long) and potential vehicle health issues.
Making all of this possible is one tiny, smart device: the Automile Box. The Automile Box plugs into the vehicle diagnostic port (OBD-II) found in most vehicles manufactured since 1996. Once connected, it relays important information about your vehicle, which is then analyzed and displayed through our web and mobile applications.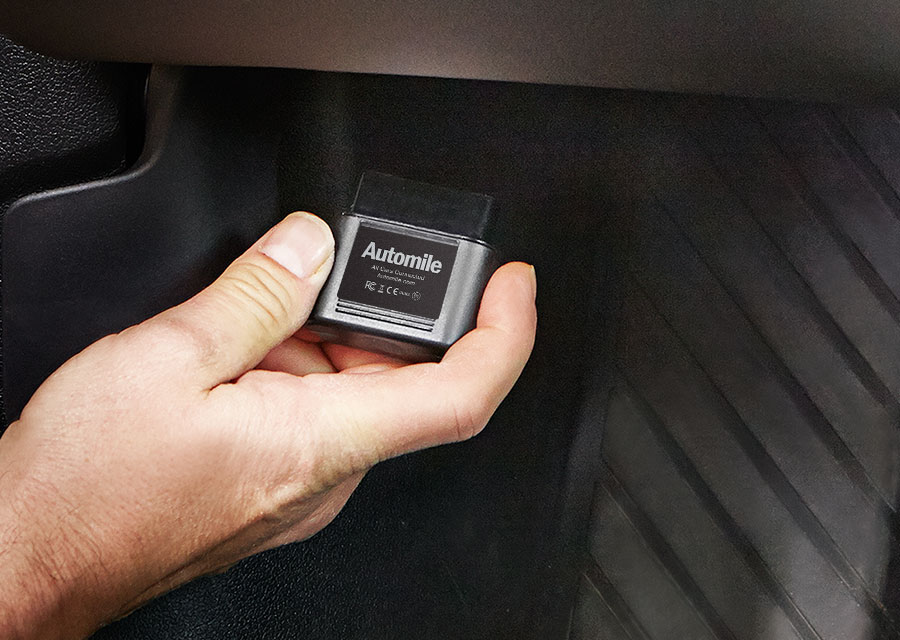 We also have decided to keep our API open to outside developers who want to enhance our service with even more features. Any developer is welcome to create compatible apps that can be used with our service. One such example is Fieldly, which integrates with Automile to provide vehicle and trip data to project managers of construction companies. You can find our developer API here.
To celebrate the launch of our new services, Automile is offering a free 30-day trial of any of our subscription plans. For more details, please visit our website.
About Automile
Automile Inc with offices in San Francisco, California and Stockholm Sweden, was founded in 2013 by serial entrepreneur Jens Nylander along with Felix Rosén and Jacob Pontén. The company aims to connect all cars to the cloud via a low cost, self-installed, and simple-to-use device that works globally on all vehicles. The first product, Automile Pro, automates trip reporting and legal compliance whilst offering significant savings to fleet owners through reducing fleet risk, lower insurance and maintenance costs, and higher overall safety. Launched in September 2014, today the product is used by thousands of fleets in Europe and the US giving the company one of the largest and fastest growing car sensor databases in the world. More info is available at https://automile.com
For more information, contact:
Jens Nylander, CEO/Founder, Automile Inc
Tel: +46 (0)733-670 882 | +1 (415)832 0378
Email: jens.nylander@automile.com