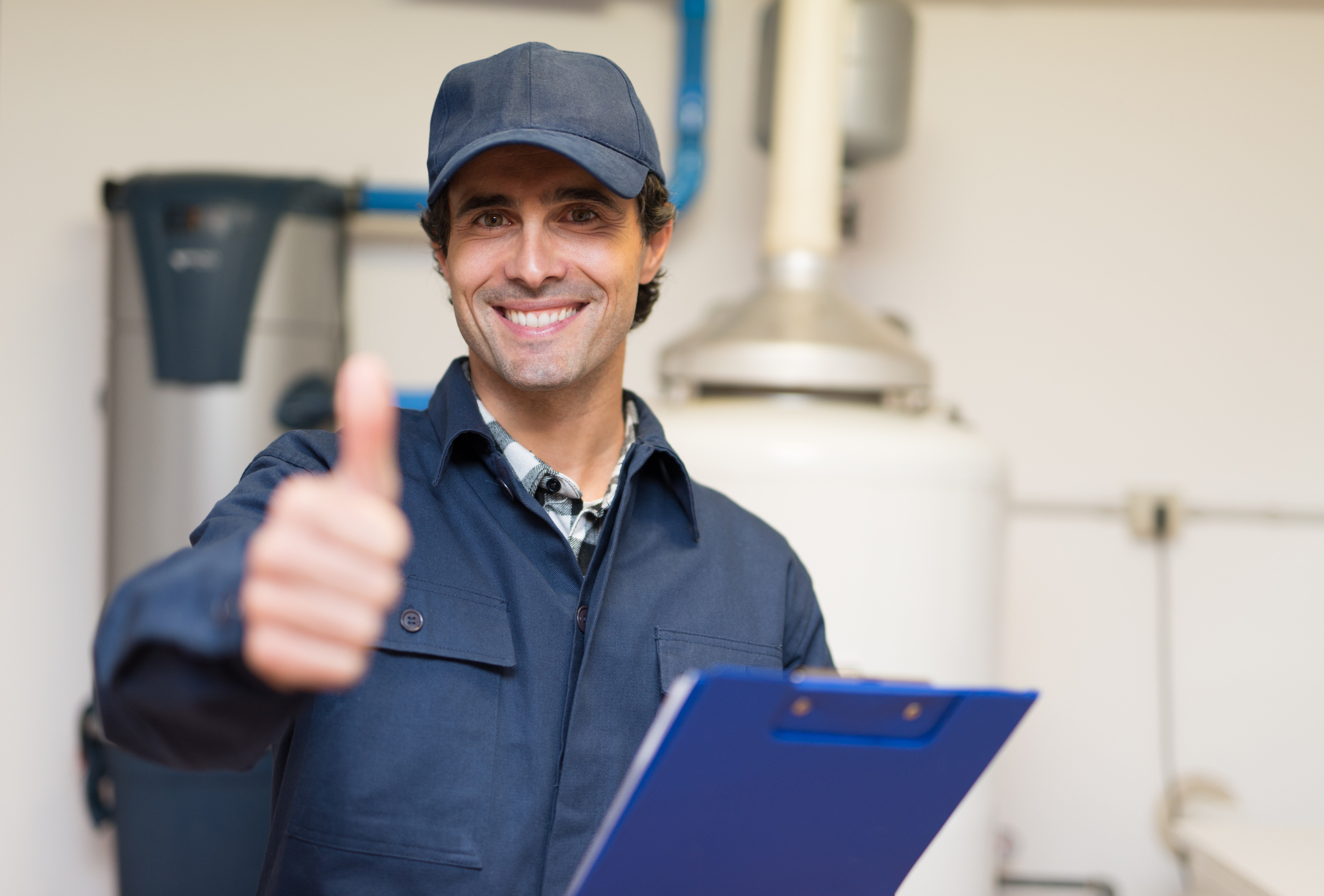 A day in the life of a plumbing business owner includes a lot more than unclogging drains and repairing failed sump pumps. You're managing a mobile workforce, sending technicians out (often at warp speed) to assist customers who need help NOW. You're ordering parts and managing inventory. You're billing. You're paying bills. You're tightening up your own leaky faucets.
It leaves little time to even think about growing your business. Or does it?
We've compiled these up-to-date business practices used by plumbing companies and other field services businesses that can help you simplify your day and scale your efforts so you can grow—and spend time doing what you do best.
1. Deploy Some Modern-Day Marketing
You've got to attract and retain customers to keep the pipes—er, business—flowing in. This day and age, you've got to have a web presence, because people are doing their research online. And with plumbing problems, they need to find you fast!
List your business in local directories like Google, BBB, Angie's List, and MerchantCircle
Consider pay-per-click advertising to drive additional leads
Keep your website up-to-date and make sure it can be found by search engines
Maintain company social media profiles so you can share relevant information with your connections
Ask your clients to leave reviews on local review sites and social media and, of course, via word-of-mouth
Stay in touch and top-of-mind with clients and prospects via e-mail
Always ask your clients for referrals, and keep a list of satisfied customers on hand who are willing to take calls (or e-mails) from prospective customers.
2. Provide Stellar Customer Service
Your marketing efforts lay the groundwork for the "bigger" job of building satisfying, long-term customer relationships. How do you do that? Provide excellent customer experiences in the field, every time. Some keys to keep each customer coming back for more:
Be available for emergency services (and doesn't every plumbing problem constitute an emergency?)
Respond quickly to service calls
Be punctual and timely
Communicate with technicians and customers when schedules inevitably shift
Explore Technology's Role In Increasing Customer Satisfaction.
3. Hire the Best People
If you want to get each job done right and delight your customers, you need the technicians who can deliver the goods, right? According to the US Bureau of Labor Statistics, employment of plumbers, pipefitters, and steamfitters is projected to grow 12% from 2014 to 2024, faster than the average for all occupations. That means you're facing competition for those with the top skills, credentials, licenses, etc.
Pew Research Center revealed that of the 34% of Americans who have looked for a new job in the last two years, 90% used the internet to research jobs and 84% applied for a job online. So by all means, recruit talent on career-oriented social networks like LinkedIn and build your brand on Glassdoor.
People look for plumbers by asking around, don't they? Finding talent can work the same way. Comb through your professional networks (offline and online). And when you find someone you'd like to hire, "sell" what makes you competitive, which may be your use of technology in the field, your commitment to training your workforce, your approach to safety, etc. Discover the 5 Must-Haves to Attract and Retain Your Workforce-on-Wheels.
4. Embrace Process Automation
What's clogging up your processes? You're in a high-volume business, serving multiple customers a day, so if you're writing down job details in more than one place, you're spending more time with paperwork than pipes! If you have multiple technicians out and about in the field—and you're not quite sure where they are at any given moment—tasks like scheduling and trip routing are cumbersome.
Technology is available to help. Check out How Cloud-Based Solutions are Empowering Small Businesses and make the job of managing all things field services easier and faster.
5. Put Fleet Telematics to Work for You
A business vehicle telematics solution helps you manage your fleet and drivers and arms you with data to inform business decisions. With real-time vehicle tracking and insights into vehicle and driver events, you'll be able to:
Manage technician's travel time—and service more customers
Eliminate unnecessary driving—and save fuel costs
Improve safety—and keep vehicles and drivers "healthy"
And so much more!
For more ideas, don't miss 5 Important Tips for Field Services Businesses to Grow Your Client Base
About Automile
Automile is revolutionizing fleet management with its innovative, cloud-based, mobile, and design-first experience.
Try Automile for free- https://automile.com/get-started