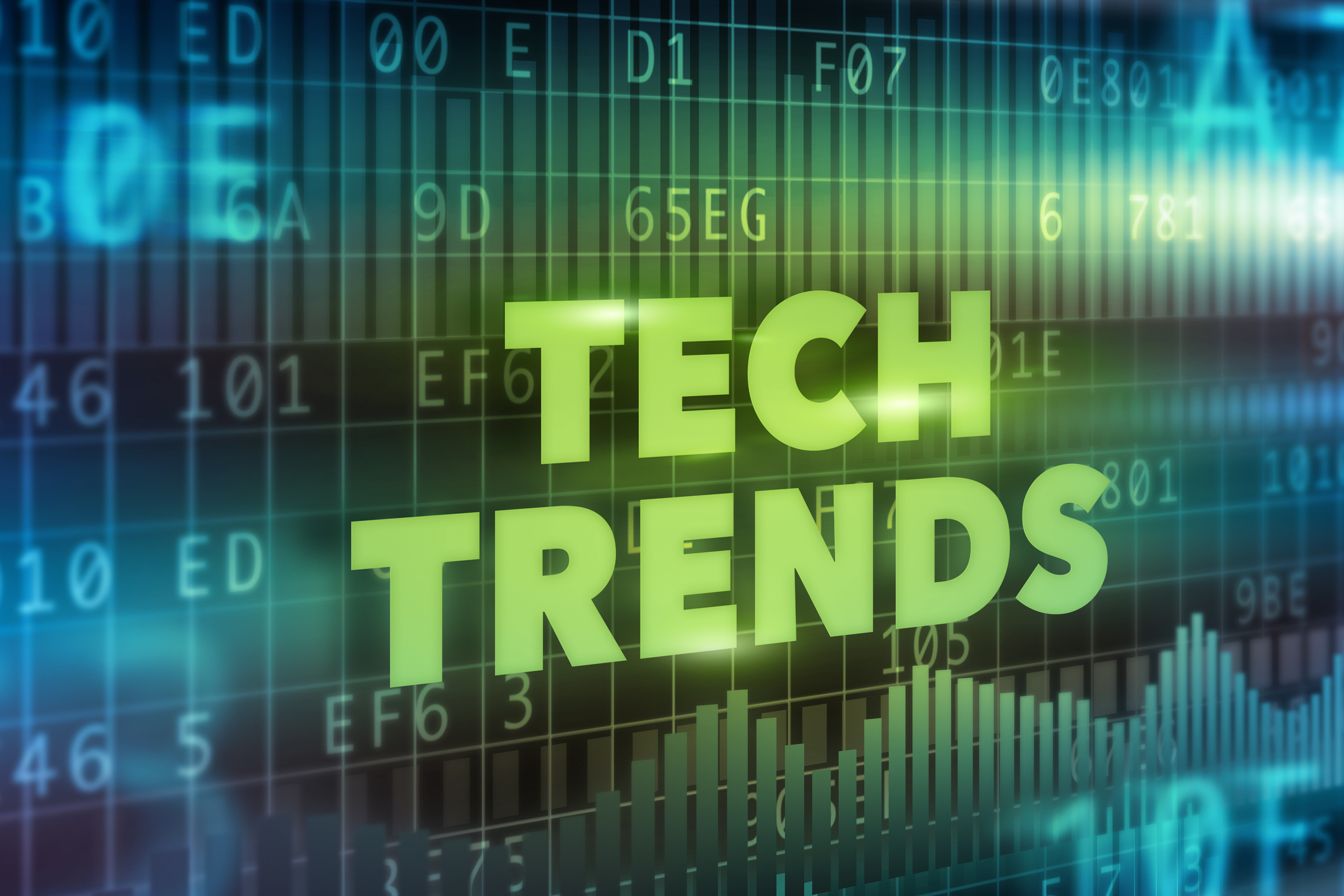 What small business owner doesn't want to keep up with the latest and greatest tech trends? Ok, ok, you may not be looking to invest in a fleet of driverless company vehicles anytime soon, but maybe a couple of these trends will spark your interest in trying something new, like…
1. Artificial Intelligence (AI)
It's so tempting to assume we're talking about robots here, but for the purposes of this conversation, the AI being used by businesses today are, as eloquently stated by tech writer R.L. Adams in Forbes, "the technologies that are driving much of our voice and non-voice based interactions with the machines." Examples you'll recognize include Apple's Siri and Amazon's Alexa, but companies are starting to use applications like those from Cogito, which analyzes phone conversations and provides real-time guidance to help customer service agents improve their phone calls.
2. Marketing Automation 
Companies like Hubspot, Marketo, LeadSquared, and Hootsuite help SMBs focus their efforts on what they do best, which isn't necessarily marketing. These software helps get your messages out via advertising, e-mail, social media (among other media) and manage your content, contacts, and leads automatically, freeing up loads of time and energy for your team.
3. Augmented Reality (AR)
And you thought instant messaging and cloud-based file sharing was high tech. As described in the Business News Daily article, AR "offers users graphical enhancements to their real, physical environment." CrowdOpticsolutions do wondrous things like layer live video with line of sight data, converge video and IoT data from multiple devices onto a single web page, combine live interactive streaming with in-session analysis of biometric data. Business News Daily offers real-world examples from the construction industry: AR software that shows people what a future building will look like on a plot of land or how a deck or addition would look on their house. Cool, huh?
4. Online Payment Options
Still accepting cash and checks? That's so yesterday! To be fair, those may not be going away anytime soon, but tomorrow….more small businesses, from retailers to field service operations, will be using innovative payment technologies like:
Square, which enables business to accept credit cards anywhere
Bitcoin currency, a "new kind of money" using peer-to-peer payment technology
Contactless, mobile wallet payments of the credit card, debit card, and gift card variety from services and apps like Apple Pay or Samsung Pay, and Key Ring
5. Internet of Things (IoT) 
The IoT is literally a world of everyday items—"connected" or "smart" coffee machines, wristwatches, cars—embedded with sensors that send and receive data via the Internet. In a business context, connected assets like factory floor machines deliver actionable data to decision-makers that is used to optimize processes, cut costs and more.
An easy and affordable way to welcome the IoT into your enterprise is via fleet telematics. Automile's fleet management solution gives business owners and fleet managers insights into vehicle and driver events that help them manage fuel efficiency, driver safety, and even the customer experience. Learn more in 5 Ways the Internet of Things Revolutionizes Fleet Management
Love trend-spotting? Look Out For These Fleet Telematics Trends in 2017.
About Automile
Automile is revolutionizing fleet management with its innovative, cloud-based, mobile, and design-first experience.
Try Automile for free- https://automile.com/get-started