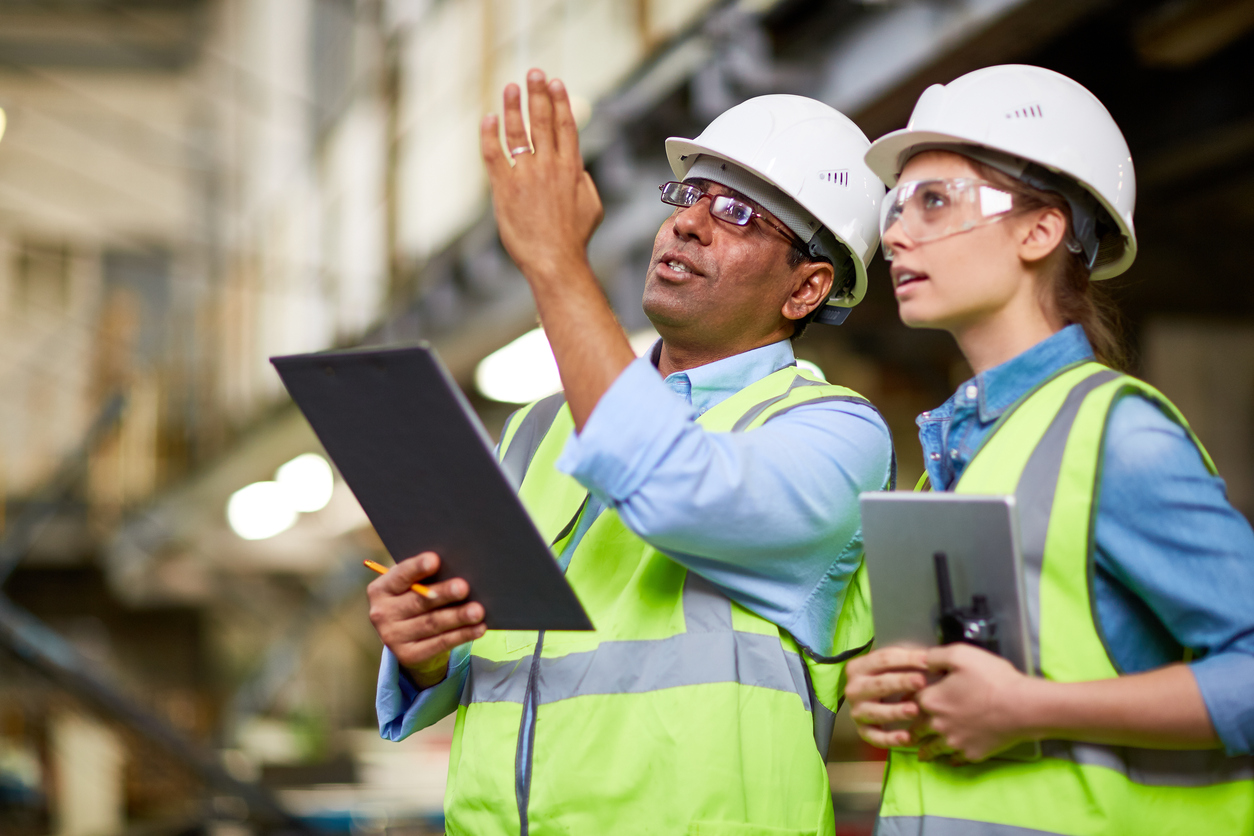 It's a great time to be in the construction business, whether you're working on buildings, roads, utility systems, or other projects. But because success comes as a result of overcoming challenges (and what industry doesn't have them?), it makes sense to take a hard look at the roadblocks standing in your way and consider some creative ways around them.
According to the Associated General Contractors of America, there are over 650,000 construction companies in the US employing over 6 million workers. Collectively, they create nearly $1 trillion worth of structures each year. Contractors across the country are optimistic and expect the demand for their services to grow in both the private and public sectors. Are you one of them?
That's fantastic! Keep the momentum going with a solutions-oriented mindset while addressing these common industry challenges:
Lack of Skilled Workers
Industry employers rely on experienced, skilled workers to ensure both quality work and a safer work environment. According to an analysis of Labor Department data by the Associated General Contractors of America, 32 states added construction jobs in 2016 but a scarcity of experienced workers kept contractors in many states from hiring as many as they would have preferred.
Even so, 73% of construction firms plan to onboard new laborers in 2017, which could include supervisors, estimators, engineers, and other skilled workers. That's the spirit!
With a shortage of in-demand workers available, construction companies can focus on training unskilled laborers and/or promoting a competitive value proposition to attract "the best of the best," who may include younger, more tech-savvy candidates. This probably means expanding recruiting efforts into the online and social media realm.
Fore more ideas, consider these 5 Must-Haves to Attract and Retain Your Workforce-on-Wheels.
Worker Safety & Asset Security
The very nature of the work performed by construction workers makes it a risk-filled industry. Failing to address safety and security issues can result in unnecessary injuries or fatalities as well as asset loss. It's no surprise that OSHA reports the fatal injury rate for the construction industry is higher than the national average, with workers up against a variety of safety hazards like falls, trench or scaffold collapse, and electric shock and arc flash/arc blasts.
And on top of that, fleet safety hazards include driving in and around construction sites heavy with workers, equipment, barricades, debris, and other vehicles. What's more, the value of the construction company's fleet vehicles and the materials and supplies they carry is significant. Business owners need to make sure their vehicles and cargo are always secure and accounted for. Their customers, not to mention profitability, depend on it.
Ask yourself Should Fleet Safety Be One of Your Top Business Priorities?and find out How to Avoid Unauthorized Use and Theft of Business Vehicles and Assets.
Competitive Need to Deliver Exceptional Service
Construction company business owners give new meaning to the term "busy." They're juggling multiple projects, teams, workers, vehicles, supplies, budgets, equipment, and customers who demand timely, high-quality service. Mismanagement of schedules or workers can result in lower quality work, and every delay can mean a loss of revenue. And it all adds up to unhappy customers who can easily find another outfit who's more than willing to meet their needs.
With a labor force working around-the-clock in theme park, commercial, and residential construction, Todd Faden of Faden Builders, Inc., was challenged with not having real-time visibility into his business vehicles—and it impacted his ability to stay on top of maintenance, job scheduling, and customer service. Implementing Automile's data-driven fleet telematics solution gave him what he needed to boost company productivity and gain peace of mind that he was taking good care of his workforce, vehicles, and customers. Get the full story here: Small Business Owner Spotlight: Todd Faden, Faden Builders, Inc.
For more productivity-boosting tips, check out these 5 Popular Apps For Business Owners In The Construction Industry.
About Automile
Automile is revolutionizing fleet management with its innovative, cloud-based, mobile, and design-first experience.
Try Automile for free- https://automile.com/get-started